Probiotic Buyer's Guide (updated September 2023)
ProbioticXL Review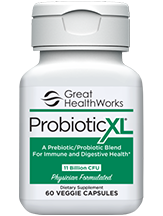 ProbioticXL is a probiotic supplement manufactured by Great Healthworks. It has done a good job of providing sufficient information about what has gone into the product, however, they have not provided an image of their label to really see the finer details. 
ProbioticXL contains 10 probiotic strains plus their own patented ingredient, called ClearPhage™, which acts as a prebiotic. It is not clear what ClearPhage™ is actually made from, the website only mentions its prebiotic benefits. The label may indicate exactly what this ingredient is. Continue reading to learn more about this product.
Is ProbioticXL Effective?
ProbioticXL contains 10 strains of probiotics so it is off to a good start. Containing multiple probiotic strains provides better results as each strain offers a different benefit for the body. However, that is not the only determining factor of effectiveness. Potency is also important. That is where this product falls short as it only contains 11 billion CFU, which is significantly lower than the recommended amount of 20 billion CFU. This is the measure of the culture count of the probiotics, so obviously the higher the better.
We appreciate that ProbioticXL contains a prebiotic which is also essential for enhancing effectiveness. However, we don't know too much about the prebiotic they have included. It is their own patented ingredient called ClearPhage™.
It is disappointing that the manufacturer does not provide an image of the product's label to see exactly what has gone into the product. The 10 strains of probiotics are listed on the site, however, another probiotic strain is also mentioned by the manufacturer to be very beneficial, but it is not mentioned in the list of strains which the formula contains. This is a bit confusing.
Is ProbioticXL Safe?
We did not find any ingredients in this product that would cause it to be unsafe, though it is not clear exactly what ClearPhage™ is. The manufacturer states that this formula is safe to take and that there are no known interactions with any medications, however, it is advised to speak with your doctor first if you are taking any medications.  
Summary
ProbioticXL has the right idea in making this product with 10 strains of probiotics plus a prebiotic. However, the potency is low at only 11 billion CFU. The higher the CFU count, the better, and it should ideally be at least 20 billion CFU. So you will probably get better results with a product that has at least 20 billion CFU. We also don't know exactly what the prebiotic ClearPhage™ is. 
It is unfortunate that the manufacturer has not provided an image of the product's label to see the finer details of what the product contains, such as any inactive ingredients as well as the amount of the ClearPhage™.  There is some discrepancy of which strains of probiotics are found in the product, as the manufacturer discusses one strain in detail but it is not listed in the list of probiotic strains found in the product. An image of the product label may clear this up. So while we think this could be a good probiotic formula, it is lacking in several areas, and when it comes to your health, you want the very best.      
What You'll Discover:
✓
Which Probiotic is the BEST BUY and comes with a great GUARANTEE!
✓
Which formula and ingredients are the most EFFECTIVE and work the fastest?
✓
How NOT to get ripped off! BE AWARE of poor quality and cheap products.
The Top 6 Items to Consider:
Ingredients
Cost Per Serving
Product's Testing Results
Company's Reputation
Consumer Reviews
Return Policy & Satisfaction Guarantee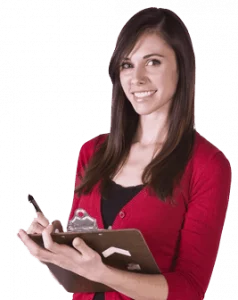 Sign Up For Our Newsletter!
We will send, straight to your inbox, the latest and most relevant information regarding to keep you updated and informed.
Our promise: We will never share your contact details, unless you give us permission. And, we will only ever send you information that is helpful and significant.